About Us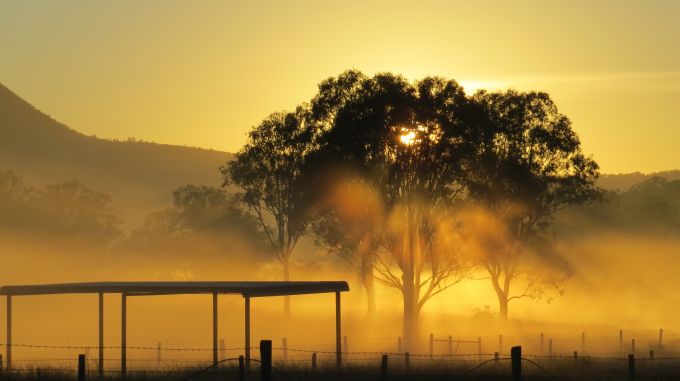 We are in the lovely and quiet location of Limestone Ridges, situated south-west of Ipswich. Here our 40 acre haven consists of Dobes, Mini Poodles, Clydesdales, Paint horses, miniature goats and a number of other animals such as chooks, ducks and guinea fowl. It is here that our Canine Companions get an athletic upbringing with loads of space to exercise and simply be a dog. We are also visited daily by wild parrots and finches seeking that little extra treat and we are thrilled that these beautiful creatures also call Wattavue "home".

Dobermanns: We are proud to have had the pleasure of owning and achieving: Queenslands first titled Jumping Dog (JD), Huz Dashing Dallas CDX ET ADM JDM, also the first Dobermann in Australia to gain Agility Dog Masters title (ADM), Huz Waltzing Maggie CD ET ADM JDX WAC as well as the second Dobermann in Australia with a tail to be awarded an Australian Championship Title, Ch Wattavue Dare to Dance.
We have enjoyed competing in a variety of dog sports with all our dogs having their own special achievements and qualities. They all have their own story, so please take the time to browse through their profiles to enjoy and acknowledge their achievements.
Miniature Poodles: We are proud to be the owners / exhibitors of Grand Champion Hillani Stirling Silva AD JD SD. This delightful lad was our first show poodle and what an amazing journey he gave us.
All our Poodles have their own special qualities and personalities. We invite you to take a moment to browse through their profiles to share their treasured moments.

We welcome any enquiries about our Dobermanns and Mini Poodles and will endeavour to assist wherever we can. We encourage future puppy buyers to meet and greet our family as all our canine kids love visitors. All our litters are carefully planned with regards to pedigrees, temperament and genetic health test results. We believe that where possible, all precautions should be taken to ensure that our puppies have the best opportunity of living a long and healthy life with their beloved owners. Our litters are limited, so should you be interested please be patient.

Thank you for visiting Wattavue, we trust you found our website informative and enjoyed browsing through our memories.
We hope you visit us again soon.
Contact Details
Rhonda Harnell
Peak Crossing, QLD, Australia
Phone : (07)54672035 or 0423 973 820
Email :
[email protected]